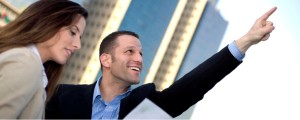 Summit Performance Strategies is about helping you improve your organizational performance. Whether you need to to manage your business processes, improve your bottom line results, or simply require some resources to help get the work done, call on us to provide proven, professional services to meet your needs. We've been serving the local marketplace for over ten years and have extensive consulting experience in:
Documenting & Improving Processes
Project Management
Business Strategy
Implementing Operational Excellence Programs
Designing & Implementing Performance Measurement Systems
Facilitating Workshops
Providing Business or Financial Analysis
Supply Chain Management Strategy
Staffing Solutions
Risk & Controls
Information Technology Solutions
We have expertise in the Oil and Gas industry, and have also consulted in Banking, Retail, Utilities, Power, and Health Care.
Our Staffing Solutions service can also provide quality resources for your team or project.  Our resources typically support front office functions such as Project Management, Business Analysis, Accounting/Finance, Engineering, IT, Environmental Health & Safety, Communications, SAP, etc..  Let us know what your needs are and we will instantly make the connections to find you the right resource!